Chardham Yatra Tour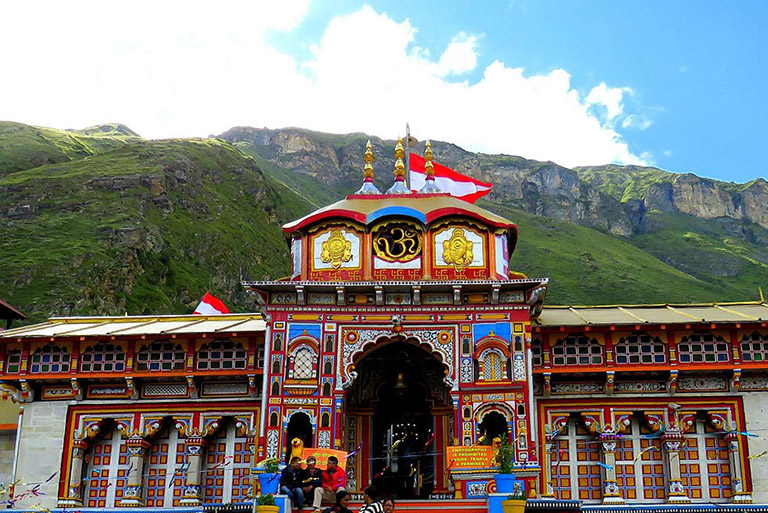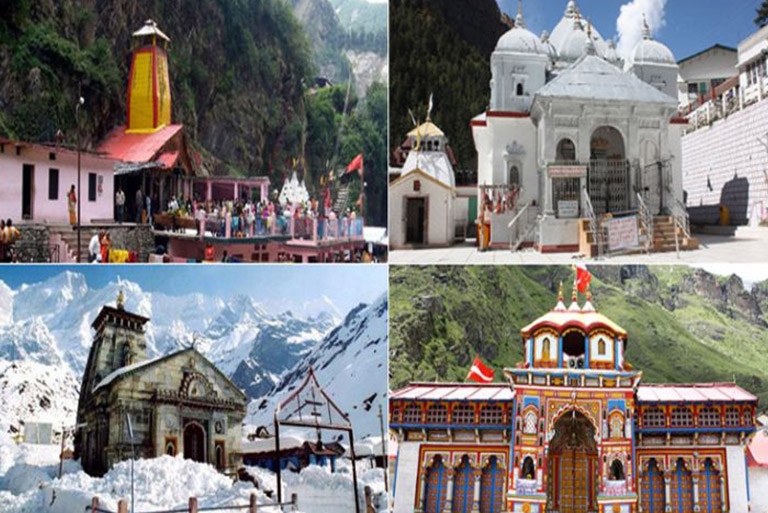 Day.01 Haridwar (Rishikesh) / Barkot (205 kms/ 8 hrs.) :-
0700 hrs : buffet breakfast will be served at the hotel. – drive to Barkot via Mussoorie. En route visit Kempty fall if time permits. On arrival check in into the hotel, rest of the day is at leisure.
No activities : Acclimatize your mind & body to start a trek next day to Yamunotri 2000 Hrs. Dinner and overnight stay at hotel at Hotel.
Day.02 Barkot –excursion to Yamuntri Temple.( 35 kms. Drive + 6 kms. Trek – one way) :-
0600 hrs. : Collect your pack breakfast from the hotel and drive to Jankichatti, from here start your trek to Yamunotri (6kms). You may go with other options like pony, Palki and Doli.
Attractions     
: Yamuna MaaTemple – the main diety.
: Cooked rice : the pilgrims cook rice in the hot water kund at take it back home as prasad.
: Surya Kund – the major hotspring which flows from the vicinity  of the temple.
: Divya Shila – it's a rock pillar worshiped before entring the temple.
After taking bath in Jamunabai Kund's warn water and having "Darshan" of pious "Yamuna" returning to Jankichatti.
1530 hrs. drive down to Barkot 1900 hrs. Dinner
Overnight stay at the hotel.
Day.03 Barkot / Harsil ( 180 kms/ 7 hrs.) :-
After breakfast drive 165 kms to reach Harsil, & evening free for Relax. Dinner & overnight stay at Harshil.
Harsil – Unexplored Valley
Harsil is an unspoiled and hidden jewel of Uttrakhand state offering ample scope for people seeking peace and serenity in the lap of Himalayas. It is situated on the bank of Bhagirathi River (Ganga River) at an elevation of 2620 mts above sea level enthusiasts and nature lovers. Dense deodar forest, gushing water of Bhagirathi, chirping of birds, salubrious environment and serene environs are the highlights of this little secluded destination.
Attractions :-
Harsil –on the way to Gangotri Harsil it self is an attraction a destination that has become popular among the traveller in a very short period of time.
Apple orchards –know for its delicious apples orchards harsil apples are popular globally today. 2000 Hrs : Dinner & Overnight at the Hotel.
Day.04 Dharali (Harsil) – Gangotri – Uttarkashi (125 Km / 06-07 Hrs.) :-
0800 hrs : after breakfast at hotel and drive to Gangotri.
Nestled in the magnificent Garhwal Himalayas, Gangotri is set at an altitude of 3048 mts. Upon arrival at Gangotri take a holy dip in the sacred river Ganges which is also called Bhagirathi at its origin Visit the Gangotri Temple. The 18th century's temple dedicated to Goddess Ganga is located near a sacred stone where King Bhagirathi worshipped Lord Shiva. Ganga is believed to have touched earth at this spot. The temple is an exquisite 20 ft. high structure made of white granite.
Attractions :
Gangotri Temple –was constucted by Gorkha General Amar Singh Thapa in the 18thcentury.
Submerged Shivling – according to mythology lord Shiva sat on this rock when he received GANGA in the matted lock., the rock is only visible during the winters when water level goes down.
1200 hrs : drive down to Uttarkashi, on arrival check in at the Hotel.
Uttarkashi & Vishwanath Temple
 Situated on the banks of River Bhagirathi is Uttarkashi, an important pilgrim center which is often equated with Kashi (Varanasi). It is situated at an elevation of 1150 meters.
1700 hrs : proceed for sight seeing of Uttarkashi
Attractions        
:KashiVishwanathTemple
: Aarti at Kashi Vishwanath Temple
: Shakti Temple
2000 hrs : enjoy dinner & Overnight stay at the hotel.
05 Darjeeling – Gangtok (98 Kms / 03 hrs) :-
Day 05 : Uttarkashi/ Guptkashi (Sitapur) (245 kms: 08 hrs)
0700 hrs. After breakfast drive to Guptkashi/ Sitapur. 1700 hrs. On arrival check in at the hotel.
2000 hrs. Dinner – Overnight stay at the hotel.
06 Guptkashi (Sitapur)– Sonprayag– Kedarnath (18 Kms drives + 20 Km trek / 07-08 Hrs) :-
0600 hrs after early morning after breakfast check out from the hotel and drive to Sonprayag. From where, you will start your 20 km trek to Kedarnath. You can hire a Doli or a horse, for your trek (Cost Not Included). Mandakini, one of the main tributaries of the Ganges originates at Kedarnath and flows through Gaurikund. Trudging with you are pilgrims chanting "Jai Bholenath." Sometimes the mist would envelop the mountains and slowly lift away, revealing a shiny blinding-white peak that threatens to rupture the skies. On arrival check in at Govt. Camps/Lodges.
Dinner and Overnight at Govt. Camps/Lodges.
Kedarnath
Kedarnath Mandir is a Hindu temple dedicated to Lord Shiva. It is on the Garhwal Himalayan range near the Mandakini River in Kedarnath, Uttarakhand in India.
07 Kedarnath– Sonprayag – Guptkashi (Sitapur) (20 Km trek down/18 Kms Drives hotel drive) :-
Early morning you get up before dawn and after taking bath you are at the temple by 4:45 am for the 'Abhishek' to Kedarnath Shiva. Everyone can go inside GarbhaGriha and touch the idol. You can also prostratewithyourheadtouchingthedeityetc.Afterdarshanandpujayoucomeoutofthetempleand return to the Camps / Lodges. Later you'll start the return trek of 20 km from Kedarnath to Sonprayag. ThevehicleswaitforyouinSonprayagCarParkingandyou'lldrivetoyourhotel(Sitapur)/Guptkashi.
Dinner and Overnight at Rampur /Sitapur/Guptkashi.
08 Guptkashi (Sitapur)/ Chopta/ Badrinath (230 kms./ 8 hrs) :-
0800 hrs : after breakfast drive for Badrinath today via Ukimath, Chopta and Joshimath.
1600 hrs :approx – On arrival in Badrinath check in at your hotel. Later proceed for darshan and Aarti of Badrinvishal.
Chardham  Yatra
2000 hrs Dinner and overnight at Hotel.
09 Badrinath/ Rudraprayag/ Sri Nagar (195 kms/ 7 hrs.) :-
Early morning, pilgrims after having a bath in the Taptkund have the Darshan of Badrivishal. Brahamakapal is significant for Pinddan Shraddh of ancestors (Pitrus).
Badrinath : Situated at an elevation of 3133 mts. above sea level, Badrinath is one of the most celebrated pilgrim destination of the country.
Attractions –
Mana Village – it's the last Indian village before Tibet, inhabited by the indo- mangolian tribe
Vyas Gufa – a rocky cave in Mana Village, it's a belief that rishi Vyas scripted the famous epic of times "Mahabaratha"
Charan Paduka –a beautiful meadow where you can see the footprints of Lord Vishnu on a boulder Tapt
Kund – it's a natural hot water spring where the devotees take bath before entring the temple for pooja, darshan.
Narad Kund – very next to the Tapt Kund, its believed that the idol of Badrinath G was recovered from this pool.
Bhimpul –
Vishuprayag – the first prayag, confluence of Dhauliganga and Alakananda River. 1300 hrs : Drive down to Sri Nagar enroute visiting Rudraprayag
1800 hrs : on arrival check in at your Hotel.
2000 hrs : Dinner and overnight stay at the Hotel.
09 Sri Nagar/ Devprayag/ Rishikesh (Haridwar) (165 kms/ 6 hrs) :-
0800 hrs. : After breakfast drive to Rishikesh en route visiting Devprayag
Devprayag : one of the panch prayags where rivers Alaknanda and Bhagirathi meet and takes the name Ganga.
Visit Raghunath GTemple: It is believed that Lord Ram and his father King Dushratha did penance here. The temple here is believed that was built more then ten thousand years ago revealing the history of existence of Lord Krishna & Lord Rama.
Further drive to Haridwar …